Hi There.....Do you like to write.....Are you a blogger?
I do and have been blogging since 2017. In the beginning, I only wanted to do this in order to promote my Etsy jewelry shop.....But I became to love it so much that it turned out to be much more than that 😀
So maybe you would like to blog a bit more but you are a bit stuck and you can't seem to find any good ideas on what to write about 😧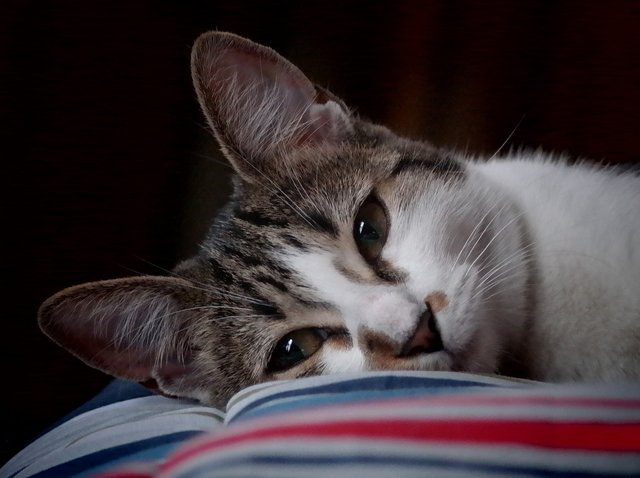 picture from skeeze on Pixabay
Hush-hush.....come on get it together.....Here is a handkerchief.....Go and dry your tears and blow your nose 🌂🤧
I will try and give you some inspiration on what topics you could blog about 😁
Number one on the list and it can give you a lot more views is making a contest. Be sure to check out others before you do so in order not to forget things.
Number two on my list could be a review of a product.....If you take a look at my feed you can see that I have done a lot of those too.....But it could just as well be a review of a book you read recently or a film you have seen.
Number three on my list is to make a guide or tutorial about something. But be sure to make it on something you know a lot about and know that you are writing it for somebody who doesn't know anything about it. Maybe you are a knitter or you like to sew.....People always love to learn new things.
Number four on my list is something I haven't done before but I am planning to do still.....Interview someone. If you know any celebrities, be sure to ask them.
Number five on my list is something I have done a few times on my steemit blog.....Do a free-write.....Maybe you have always dreamed about being a writer. Well then now is your time to shine and write a story out of your imagination. But you can also write something out of your own experience.
Number six on my list is sharing a recipe of something you love to eat or would like to try.....Stack it with pictures of your own and make it comprehensive for people that had no experience with any kind of cooking.
Number seven on this list is.....If you are good at it of course.....Write a poem. People love good poetry.
Number eight on my list is that you could share your experiences about your travel destinations. Surely you must have visited some lovely destinations where you took loads of great pictures.....Share the best ones in your blog post.....And tell us a bit about where it was and what you did.....Share your personal thoughts on what you liked or didn't like maybe.
Number nine on this list could be a video you made about something and you would like to share your thoughts on. Maybe you are a musician or you act or anything you would like to show to us.
Number ten and that is what this blog post is all about.....Make a list of something.....It could be anything.....A list of questions.....A list of your favorite blog sites for instance.....A list of your top travel destinations.....A to-do list.
Always be sure to write in your own style.....Show us who you are in your writing.....Avoid spelling mistakes by using Grammarly.....If the pictures you used aren't your own.....Don't forget to mention the source.....And most important try to be creative 😋
Hope you like my blog post.....Until next time.....Have a great day
Want to be on my blog next time ?? Want me to review a product or a website of yours? Just send me a message 😊